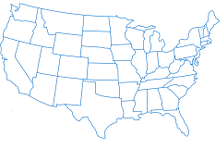 John Foubert
John D. Foubert, Ph.D. earned his B.A. in Psychology from the College of William and Mary, his M.A. in Psychology from the University of Richmond, and his Ph.D. in College Student Personnel Administration from the University of Maryland, College Park. Dr. Foubert has served as a tenured faculty member at The College of William and Mary and at Oklahoma State University. Dr. Foubert is the author of eight books including: The Menís and Womenís Programs: Ending Rape through Peer Education and Lessons Learned: How to avoid the biggest mistakes made by college resident assistants. Dr. Foubert conducts research in several areas with the goal of bridging research and practice to promote social change. He is best known for his research in the area of sexual assault prevention. He also conducts research on college student development and on the connections between pornography use and violence against women. With over $500,000 in external funding, he served as Principal Investigator for a $275,000 U.S. Department of Education grant in which he found that a sexual assault prevention program he authored is the only program in history ever shown to lead to a lasting decline in sexual assault among high risk college men who saw a program relative to a control group. Dr. Foubert's scholarship has been published in a wide variety of journals including Violence Against Women, the Journal of College Student Development, The Journal of Personality and Social Psychology, the Journal of Interpersonal Violence, the Journal of American College Health, Sex Roles, and the Journal of Community Psychology. Dr. Foubert is the recipient of several national awards for his scholarship and service, including the Annuit Coeptis Senior Professional Award from the American College Personnel Association.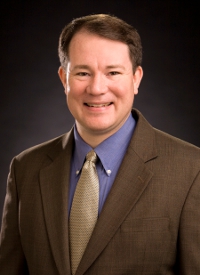 James Hanson - Chair of the Board
James was a founder of the One in Four chapter at the University of Maryland College Park in 1997, presenting The Men's Program for two years and participating in the first research studies to demonstrate the long-term effectiveness of the program. He was privileged to personally witness the programís remarkable effects upon the attitudes of program attendees, and served as the chapter's President for one year. James is a Principal at the Boston-based operations consulting firm Analytics Operations Engineering, Inc. Prior to Analytics, he worked in the field of roller coaster engineering. He has a BS in Mechanical Engineering from the University of Maryland and a Masters in Mechanical Engineering from MIT with a focus in Operations Research. James lives in Swarthmore, Pennsylvania with his wife and two daughters.
Kris Heinrichs
Kris is the Chief Financial Officer of Recyclebank, which rewards people for taking every day green actions with discounts and deals at local and national merchants. Prior to Recyclebank, Kris was the Chief Financial Officer at 24/7 Real Media, Inc., an online advertising company. Prior to 24/7, Kris worked for KPMG, a global accounting firm, and served in the US Army. He received his BS/BA in Accounting from the University of Richmond in 1994. Kris became involved with the issue while working in Residence Life at the University of Richmond for John Foubert, the Founder of One in Four. Currently, Kris lives in New Jersey with his wife and two daughters.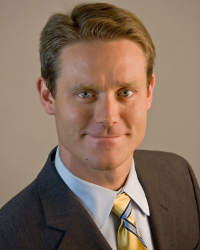 Andrew Hornung
After graduating from The College of William & Mary in 1992 with a BBA in Accounting, Andrew began his career as an auditor with Arthur Andersen LLP and then moved into Arthur Andersenís Business Consulting division. In 2001, Andrew joined Capital One Financial Corporation and is currently a Senior Manager in the companyís Global Finance organization supporting its Card division. Andrew's work experience has been focused on designing, building and improving finance and planning functions. He is experienced in many aspects of financial management including planning and analysis, process improvement, internal controls and financial support for business operations.
Andrea Fuller Cooper
Andrea received her Bachelorís and Masterís degrees in Music Education at Florida State University and Oregon College of Education. She taught public school music for 9 years, then piano and guitar for 26 years. While at Florida State, Andrea pledged Tri Delta. She has remained an active alumna member ever since graduation from college and served as an officer in four alumnae chapters including President of the Denver Tri Delta Alumnae chapter. She served on the Denver Area Panhellenic Council for 6 years and received the Panhellenic Woman of the Year Award. Andrea was a Collegiate District Officer for Tri Delta for 6 years, supervising 4 collegiate chapters. New Yearís Eve, 1995, Andrea and Mikeís daughter, an only child, Kristin Rebecca Cooper, committed suicide at the age of 20. Kristin was a member of Alpha Chi Omega at Baker University in Baldwin City, Kansas. After Kristinís death, Andrea learned that Kristin had been raped by a ďfriendĒ in August of 1995 while home for the summer. As so many women do, Kristin never told her parents. The rape was discovered through Kristinís journal and verified by friends and sorority sisters. Upon her return to Baker, Kristin told her very serious boy friend about the rape. For reasons that will never be known, he broke up with her. That devastated Kristin and she went into a downward spiral of depression. In 1998, Andrea was given a grant by Tri Delta to travel to colleges across the United States and share ďKristinís StoryĒ. In 1999, Alpha Chi Omega also offered Andrea a grant. Andrea now speaks at 14 grant schools a year and an average of 20 paying schools. Andrea immersed herself in learning about sexual-assault, suicide, and depression. She has received a lot of her education by attending an annual Sexual Assault Prevention Conference in Florida, where she has also been asked to speak the last six years. However, Andrea admits she has learned much more from the stories collegians and alumnae have shared with her. Andrea has been invited to speak at many fraternity leadership schools, a medical school, and universities in Toronto and Sydney, Australia. To date, Andrea has spoken at approximately 300 universities and 25 conferences. Andrea is thrilled and honored to be serving on the Greeks Against Sexual Assault Advisory Board at UC Davis.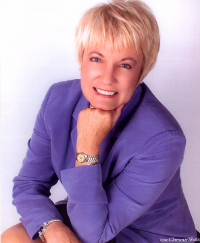 Gordon Braxton
Gordon previously worked as the prevention specialist in Harvard College's Office of Sexual Assault Prevention and Response where he developed and implemented programming aimed at reducing sexual violence, particularly programming designed to engage men. He is also an experienced public speaker on anti violence issues, particularly those regarding the intersections between sexual assault, race, and athletics. In this capacity, he has spoken at over a hundred secondary schools and colleges throughout the country and has trained faculty, staff, and students. He saw his initial entrance into the field as an undergraduate member of a One in Four chapter and holds a Bachelor of Science from the University of Virginia and a Master's of Education from the Harvard Graduate School of Education. He currently works with the Department of Defense.