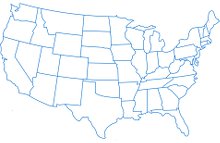 One in Four, Inc is a 501 (c) 3 non-profit organization dedicated to the prevention of rape by the thoughtful application of theory and research to rape prevention programming. Our presentation and prevention strategies are based in statistical research and have been shown to increase likelihood of bystander intervention in a situation where rape or sexual assault may occur.

Men who have participated in†The Menís Program†have been shown to commit less sexual assault during an academic year than those who have not. Women who see†The Womenís Program†experience increases in bystander willingness and efficacy to intervene.

One in Four strives to provide presentations, trainings, and technical assistance to men and women, with a focus on single sex programming targeted toward colleges, high schools, the military and local community organizations. In addition, One in Four serves as an umbrella organization and support system for single sex sexual assault peer education groups who call themselves One in Four chapters.
As a national non-profit organization working to end sexual assault and rape in our society, with a focus on the collegiate and military setting, we strive to find the most efficient and effective ways to reach our goal. One in Fourís researched based and data-driven prevention programming, The Menís Program and The Womenís Program, serve as the basis of our efforts.

If you would like someone to visit on-site to make a presentation of The Men's Program, The Women's Program, or to conduct training of presenters to present either program, we are happy to assist you with this process. Our founder, Dr. John Foubert, travels worldwide to make presentations of these programs and to train others to do so. To reach Dr. Foubert, you can call 405-338-8046. You can also email him at john.foubert@gmail.com.

In addition, One in Four serves as an umbrella organization for our collegiate chapters. It is our goal to create a uniform model for chapters to follow, yet allow for and be open to the issues each chapter faces that are specific to their campus. Through regular newsletters, updates, and organization wide conference calls, we continue to grow and strengthen the network between the national level of our organization and collegiate chapters that are critical to our success.

Finally, we strive to act as a resource for those working with us to end sexual assault and rape. One in Four continues to be engaged in the ongoing conversations within the field, providing current commentary on and support to the issues and challenges we, as well as our partners, face on a regular basis.